Last fall What's in the Bible? had the privilege of being part of The Relevant Conference.  Today we're excited to help them share a big announcement:
The conference has a new name and has expanded into an encouraging, community for Christian women.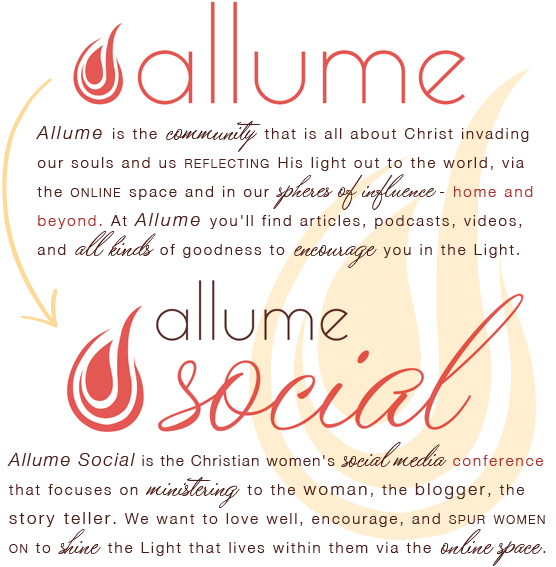 We encourage you to check out their new site: Allume.com.  Also, they're having a Twitter party tonight at 9 PM EST under the hashtag #allume. One of the prizes they'll be giving away during tonight's party is a set of What's in the Bible? Vol. 1-6, so be sure to join in the fun for a chance to win.